Our Calling:  We, at Conscious Community, a community-based nonprofit 501(c)3, are dedicated to making a difference in quality of life – one person at a time. That is why our premier product is the Living Consciously Personal Edition. It is offered so each person can decide to make a better life for him or herself – and have the tools to DO IT. RIGHT NOW! No waiting on anyone else for any reason. And there is an even bigger reason…
We, the people, one at a time, make up the entire world!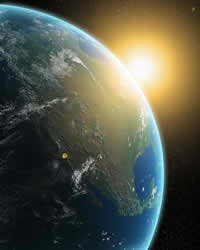 We make up the families, organizations, churches, schools, communities, governments, movements, markets, and nations. We build it, change it, dissolve it, or continue it. It is the collection of our choices made everyday – consciously or UNconsciously –that does it. Consciously gives much better results.
Which leads to the other part of our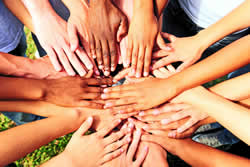 mission: creating a sustainable civilization of love, justice, abundance, and peace worldwide.
Living Consciously seminars are also available, customized to the needs of your groups. For more info:  Your Seminar Groups   For an even broader range, see also:  Where LC Is Used
More about the Living Consciously Personal Edition
Living Consciously® is called the Rosetta Stone for life in today's world because it contains the essence of meaning – the essential clues to clarity, healing, hope, and happiness. It is way, way, way beyond "self help."    Testimonials, plus
Living Consciously gets at the CAUSES of problems and limitations, not just the symptoms.  It is comprehensive, holistic – dealing with the mental, emotional, physical, and spiritual (not doctrinal) aspects of life.
This program adjusts to whatever you need personally.  It clarifies:
The difference between conscious and UNconscious choices;
Why it is in your best interest to choose constructively; and
How to DO it today's world.
Living Consciously is:
Convenient:  You choose the time and place you do it, e.g. at home or on a commute;
Flexible:  made of short, mini modules; and
Keeps on adding value:  with personal progress reports for up to a year – beyond, if you choose.
Solutions for real control of your own life. And the practical process of how to create a future of love and justice – without fear – a future of unlimited freedom, accomplishment and joy. A future of sustainability and security.
Full course, includes:
For Introductory Price of:
Personal Progress
Reports for up to 1 year

ONLY $117

plus shipping & handling

- OR -

PDF Manual +   

MP3 Album+

Reports                                      

ONLY $97
 

*other, much less comprehensive, programs run $200 – $550+ 
FREE SAMPLES: