The people harbored in transitional shelters are most often struggling with one or more of these grave troubles: long-term unemployment, substance abuse, domestic violence, prison reentry.
Noble House Ministries.  A group of women, in one such transitional shelter, went through Living Consciously® through a special donation from someone in the community.  All had been alienated or torn from their families and homes.  They had no way to support themselves financially.  Eighty-percent (80%) were going through mandatory family drug court programming.  All were dealing with life in crisis.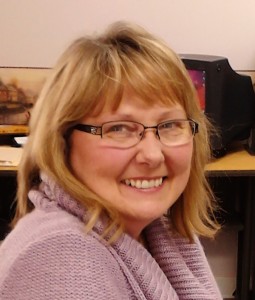 "The Living Consciously curriculum has had a significant impact on our residents.  The women I work with every day have literally changed their lives by using the skills learned at the LC seminar,"  Debi, the Executive Director asserted.  "I am very  impressed by the way the relative simplicity of this program reaps such, complex, real-life rewards."
They created great, positive change in their lives immediately.  About two years later, they were all still drug-free, had maintained employment, and their families had been reunited and stayed together.
In most human service or government agencies and schools, we have worked with, they are considering a 3% to 5% improvement for mainstream individuals very good.  This group of women is dealing with very high, serious risk factors.  The kinds of results they are showing have been typical of implementations of this program.
As a group, here is a sampling of the improvements they are achieved:
23.53% in employability,
29.51% in personal ethics,
22.71% in stress reduction,
20.00% in managing and reducing anger,
22.30% in decision making,
25.12% in self-esteem,
38.60% in reducing fear and anxiety,
24.45% in self-sufficiency.
Their overall group improvement was 23.41%.  Each participant got their own confidential, personal, in-depth results and one-on-one mentoring sessions from Conscious Community Inc.
Michelle has started college toward an associate's degree in criminal justice, so she can help individuals who are in recovery.  She also works full time at the shelter itself.  "Living Consciously helped me to make the decision to not enter into the 'drama', the arguing and bickering of others.  I now stand up for myself consistently and in a constructive way."
Tori, reported, "I didn't really have control of my life.  I was always in trouble and had rough times multiple times every day.  Since Living Consciously, I only get rough spots once a week;  sometimes I have a whole week clear.  I am working to get my life back.  LC is really helpful.  And the survey reports actually show me what is really going on and I know how to use them!  I'm no longer 'living in my misery.'  It takes a lot of practice, and is not easy.  But it works."
Christy asserted, "I am more alert, aware.  I know Living Consciously is helping me find in my inner self what I need to succeed.  If you can't find yourself, you can't find peace."
Crissy shows herself as peaceful, poised, and much more confident.  "If people take Living Consciously seriously, it will substantially improve their lives.  And the survey is good.  It shows real situations and what's really happening in my life.  It got me.  It's neat!"
Pilot House Men's Shelter. The group from Pilot House shelter accomplished an improvement of 28.36%," stated Debi , Executive Director at Noble House Ministries.  "Needless to say, we are delighted that our results so far exceeded national targets."  They also accomplished these improvements:
 26.00% in employability,
30.77% in personal ethics,
32.00% in stress reduction,
29.69% in managing and reducing anger,
33.39% in reducing fear and anxiety.
Again, nationally, for programming with mainstream adults without major risk factors, a 3% to 5% improvement is considered very good.  All the NHM's residents are very high risk.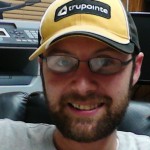 "Living Consciously helped me to understand some of the areas in my life that were lacking and needed more attention," Dean stated. "It helped me make goals and follow through with those goals on a timeline that has gotten me from where I was to where I am now.   I feel like I have a purpose.  I have a future and am excited about that future.  I don't know what it is yet, but I am just happy it is there.  And now I have the tools to get me where I need to go."
Living Consciously® Implemented for Staff with Great Results  For the NHM staff, this normally intense process was made even more so by the encompassing changes the organization was going through and the high-stress involved in service to a client population, which included individuals dealing with domestic violence, homelessness, and drug court rehab programming.
Every individual on the NHM staff exhibited extraordinary character, integrity, determination and commitment to their mission.  Their final score marked an achievement of a 15.78% improvement, over a range of 176 factors germane to excellence.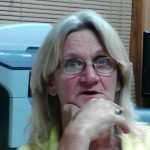 Michelle , Manager of Pilot House (shelter for men), noted,  ""We've always been close knit.  The one-year Living Consciously® staff experience was rejuvenating.   One of the things we changed that has brought great results is improved communication with clients.  We used to be sympathetic and spoke forcefully at times, if it seemed we were not getting through.  Now we are empathetic and firm.  Just this small change has resulted in clients being more receptive to our help and encouragement, more harmonious and more cooperative."
Michelle's first experience with Living Consciously was in nearly three years before, as a Noble House resident within the group of women noted above.  She asserts that Living Consciously® has been a major tool in changing her life.
Ongoing Implementation.  Noble House Ministries plans to continue offering Living Consciously to its residents in the future.  Impressed and encouraged by the consistent results, funding from local businesses has been expanding to make that a reality.