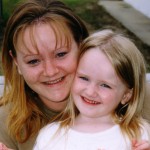 Breaking the vice-like grip of poverty, with its tyranny and suffering, should be of primary importance throughout America and the world.
The experience of poverty is saturated in fear, depression, resentment of injustice and anger.  Until these overwhelming, confusing and debilitating emotions can be healed and consciously managed, there can be no clarity or consistency in the person's life.
The conditions caused by fear, resentment and anger make it impossible for those trapped in poverty to fully use and sustain the prescribed behaviors of most other programs. This is the CAUSE of the "revolving door" syndrome, where individuals move in and out of poverty and are unable to retain employment. This revolving door is also prevalent in cases of substance abuse and criminality.
Living Consciously®, roots out the rampant fear that causes chaos and confusion in the minds – and the affairs – of those struggling with poverty.  LC lifts the fog of confusion and puts power for living constructively in their own hands.  Once clarity and empowerment are established, then all the information / intellectually-based programs for those in poverty can be more effective.
Through the use of Living Consciously, 460 families got off welfare due to income, within a 3-year time span in a small county in Michigan. Living Consciously is an intervention that gets at the CAUSES of behavioral sabotage – not just the symptoms. At the same time, it teaches the principles of constructive living and their practical application in real, everyday life. Here are two more specific examples of implementation:
County ranking moves to 4th in state, from 14th
Living Consciously programming was implemented related to employment for their mandatory TANF recipients. After the vendor and county staff sat in during a client pilot of Living Consciously, they instituted major changes. Approach and complete programming order and substance were re-created to incorporate Living Consciously principles and process. The way the staff related to, taught, and supported clients also changed.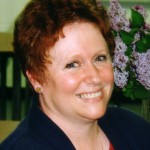 "As an instructor, Living Consciously has positively touched my life as well as the lives of my clients. It has the unique ability of expanding one's point of reality through THE POWER OF CHOICES."
The agency went from a ranking of 14th in the state to 4th in transition to employment, and maintained their position for three years. Ninety (90) day employment retention improved as well. They also achieved a 4th ranking in case closure due to income.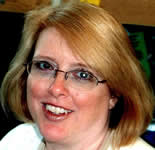 "
All our clients who have Living Consciously are miles ahead of the others in commitment, maturity, follow-through, staying power, and employability," asserted the Program Manager.
County staff members were trained to facilitate Living Consciously through our program option. The improvement results include:
| | |
| --- | --- |
| Mental Aspect | 20.33% |
| Emotional Aspect | 20.30% |
| Physical Aspect | 24.68% |
| Spirit Aspect | 30.22% |
| Relationships | 27.64% |
| Social | 11.22% |
| Safety | 26.45% |
| Leadership | 21.48% |
| Substance Abuse (reduced by) | 19.35% |
| | |
| Employability |   9.39% |
| Self-Esteem | 22.70% |
| Decision Making | 14.68% |
PLEASE NOTE: most places are looking for a 3% – 5% improvement from programmatic implementation with mainstream adults. All these participants were high-risk individuals.
Multiple-county implementation
The following are highlights from a Living Consciously seminar series presented as a mandatory program for welfare-to work participants from five counties in a mid-western state.
| | |
| --- | --- |
| Employment Outcomes: | |
| Entered Employment | 100.0% |
| Employed at 210 days* |   62.5% |
| Employed at 330 days* |     75.5% |
|            * after seminar | |
| Improvement Highlights: | |
| Self-Esteem | 16.0% |
| Decision-Making | 21.1% |
| | |
| Overall (58 factors) | 20.9% |
| | |
| Control group overall |     1.5% |
| | |
|   | |
These results were achieved using our staff facilitators. PLEASE NOTE: most places are looking for a 3% – 5% improvement from programmatic implementation with mainstream adults. All these participants were high-risk individuals. The Human Face of the Story See also: Success by Issue