In the Names of God, Our Father and of the Risen and Ascended Jesus Christ, we joyously invite you to interdenominational service together as an expression of Their Boundless Love – through the Grassroots Initiative to Break PovertySM in your community.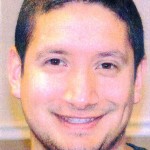 Pastor Doug                             Rev. Phyllis                      Pastor Josh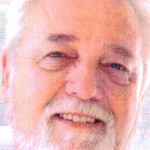 Graduate Tina                         Befriender Becky
This curriculum – and all the services clothing it – is a practical application of:
Jesus' Great Command:  "Love the Lord your God with all your heart and with all your soul and with all your mind. This is the first and greatest commandment .  And the second is like it:  Love your neighbor as yourself."  -Matthew 22:37-40, and
His Golden Rule:  "Do unto others as you would have them do unto you." – Luke 6:31
Inclusion of our spiritual heritage in our service
The Living Consciously® curriculum has been used to break the causes of poverty since 1998 with extraordinary success.  However, those implementations have largely been with mandated participation in government-funded settings.
In the Grassroots Initiatives:
 we are free to exercise God's request, and our Constitutional right, to express and celebrate the God-based origin and dimensions of the  core program and enfolding services, and to
welcome the loving collaboration of other Christian people in this and other Grassroots InitiativesSM, as direct expression of their faith in active service.
With these vital expressions given free rein, the Grassroots Initiative to Break Poverty is showing the greatest power yet in removing the CAUSES of poverty from individuals, our churches, our organizations and our communities.
(One of Conscious Community's major directives from our Lord is still outreach and service into settings that still call themselves "secular".)
Healing and restoration of individuals and our churches
The greatest block to a life of joyful, abundant living – which God and Jesus have declared is Their Intention for us – is poverty of the spirit.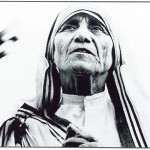 Mother Teresa, that humble, inspiring example of loving service to "the least of these", once said, "In Calcutta, our poverty is not as fearful as the poverty in America.  The poverty in America is a poverty of the spirit."
Active, joyful, humble participation in the Grassroots Initiative to Break Poverty is showing its implementations to reap miracle healings of "spiritual poverty", including these common maladies:
Many churches are suffering from isolation – instead of experiencing active, vibrant inclusion in their communities and its citizens;

This has impoverished both the congregations and the communities-at-large;

Approximately 80% of those we have served since 1998, who suffer the tyranny of poverty, have somewhere in their past, been bullied, battered and significantly damaged in the name of Jesus Christ.
Churches are actively searching for an outreach mission that demonstrates Jesus' Love in action and fills the ache in their spirits.
Participation in any part of the Grassroots Initiative to Break Poverty has demonstrated the power of forgiveness and the miracle healing of these maladies.  In almost every case, those involved emerge triumphant and unified in His Love.
We have come to understand that in many areas where we seek earnestly to serve others, it is we ourselves who are the "least of these".
"The King will reply, 'Truly I tell you, whatever you did for one of the least of these brothers and sisters of mine, you did for me.'"  – Matthew 25:40
And, in truth, all are Children of God, all brothers and sisters.
Neither this curriculum nor its attendant supporting services are doctrinal.  We are intentionally interdenominational, focusing on what we hold in common, which is most important:  God Our Father, the I AM THAT I AM and Jesus the Christ, His Son.  We remember, accept and embrace Jesus' admonition and encouragement:
"A new commandment I give to you:  Love one another.  As I have loved you, so you must love one another.  All men will know that you are my disciples if you love one another."  – John 13:34-35
We acknowledge with joy that other major religions likewise hold central within their principles, the tenants of this program and the Initiative.  We also remember and honor that Jesus Himself fully gave His Great Love to all, including those regarded as Gentiles.
"Do not judge and you will not be judged.  Do not condemn, and you will not be condemned.   Forgive, and you will be forgiven.  Give, and it will be given to you.  Good measure… For with the measure you use, it will be measured to you." – Luke 6:27 & 37-38
 ***
 Scriptures are taken from the Holy Bible, New International Version®, NIV®.  Copyright © 1973, 1978, 1984,2011 by Biblica, Inc.  All rights reserved worldwide.  Used by permission.