The results out of the Grassroots Initiative to Break Poverty are phenomenal and consistent.  The statistics are great.  And the experiences of the people involved are even greater!  Be sure to check out the testimonials below the stats!
Results in Grassroots Initiative communities:
Employment stats for graduates are: 54% are newly employed, 31% better employment, 15% same employment, 0% not employed.
 Every community that has completed their pilot is determined to do a Grassroots Initiative implementation ANNUALLY, indefinitely!
Evidence-based statistical results:
For the 3 communities with completed pilots, the statistical results are remarkable. The tool used tracks 226 factors causal to removal of poverty and the creation of personal success. (At large, 3%-5% improvement due to other programs is considered very good with mainstream adults – those without risk factors.)
Grassroots Initiative to Break Poverty high-risk participants, their results compiled together, have achieved a 27.17%% improvement!  Collectively, they have improved their "Employability" by 30.14%, up to the equivalent of an "A".
Imagine what it would be like to change the way you think, feel, speak, act and live by 27% in just 4 months – and to know how to sustain that improvement. The participants are now substantially different people with brand new lives.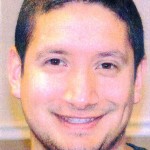 Community Leader Josh Vargas shares his keen insights into the value of multiple areas of the Grassroots Initiative: 
Participants   Befrienders   Churches   Communities
More community leaders:
Graduates (participants)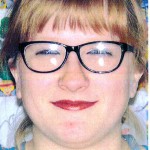 Befrienders
 I want to help this Initiative grow.  Here's a donation. (Scroll down to bottom of page.)
 Start a dialogue with us toward building this initiative in your community.
Please contact us for more information or to start a Breaking Poverty Grassroots Initiative in your community:  Contact us