Here, we'll showcase additional opportunities to be an active part of the change.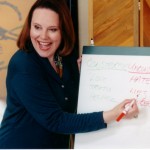 Training for Outreach Associates, Curricula Facilitators /Mentors: We are seeking individuals, with qualifications, to be trained for assignment in communities and near-in regions to where they live.
Conscious Community Appearances:  Would you like to include us as a keynote speaker or the leader of a breakout session during your event or conference?
Beginning the Grassroots Initiative to Break Poverty in your community.
For more information on any of the above, please  Contact Us