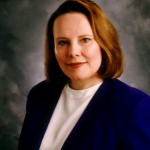 About Gayle Wisner, Founder of Conscious Community Inc.                  
Gayle Wisner began her adult life as a homeless teenager.  From this difficult and disadvantaged beginning, she worked her way through college and raised herself out of poverty to become a business owner.
Gayle was President and CEO of Wisner & Associates, Inc., the first woman-owned marketing communications company in Grand Rapids, Michigan.  During that time, Wisner became one of the two first women simultaneously inducted as members of the local Rotary Club. Her sponsor was Frederick Meijer, CEO of Meijer, Inc.
Surrounded by family, she reached a secure place of financial plenty and the bountiful possessions that come with it.  Though she had always had a strong faith all her life, she felt empty and unfulfilled.
It was 1994 when she started to demand answers for the malaise she saw everywhere she turned in American society.
Gayle interviewed professionals in the top of their fields — the ones who have the daunting task of making a real difference — and found high levels of frustration over an endless array of symptoms which were sabotaging the American home life, workplace and personal lives.
"Every where I turned, there were overwhelming symptoms of stress, increasing hopelessness, and an endless, escalating array of ailments which were taking their toil on our families, our competitiveness and our national culture," recalls Gayle.  "There seemed to be many ways to address the symptoms, but no one seemed to know what was behind them, what was causing the down-turn," she explained.
"I started to ask for answers.  I had always remembered a line from the Bible – 'Ask and ye shall receive.'  Somehow it made perfect sense to me that any solution to the things I was seeing required what I call, Divine Intervention.  I started asking and asking and asking.  It was more of a demand actually, delivered relentlessly, repeatedly, day in and day out."
After seven months of persistent, determined focus on finding a solution, Gayle awoke one morning "amazingly Inspired." She literally ran to her computer and typed furiously for hours as the program, now called Living Consciously®, began coming forth.
She looked at what was before her and realized it was a clear and simple instruction on "How Life Works", for EVERYONE.  As she read it, she felt parts of herself "snap into clarity" and she had immediate understanding of the concepts which were presented.  Within it were the causes for every success – and the causes for every symptom that sabotages that success.  As she explained:  "It was so easy to understand and so simple.  It felt like a part of me that had always been there and I finally just recognized the information and understood its place."  Little did she realize that she would witness many others in the future feeling exactly the same and seeing them improve their lives and their performance almost literally overnight.
As she looked at the Course, she realized the instruction was all-embracing, inclusive with no concern for age, race, gender, religion, nationality, socio-economic background or any life circumstance or employment situation.
Where to begin?
She accepted prompting that it was necessary for her to devote full time to getting this Gift ready for the time it would be wanted as much as it was needed.  Investing her personal substance into the project, she stopped counting at $1.8 million.
Gayle realized early on that nothing existed like Living Consciously anywhere and as such, people in the corporate world, in human services, in education hadn't even conceived of such a program.  They didn't know to even look for it.
She found piloting opportunities in human services programming (adult poverty, criminality), in education and in the business arena.
In 2004, Gayle was the Managing Member  and Founder of Living Consciously, a company headquartered in Chicago with national and international representatives, that aimed to share the program with all aspects of society.  The instruction is amazingly capable of "morfing" itself to suit any situation or setting and the feedback is amazingly similar as well.  People say the same thing after taking Living Consciously: "This is the missing piece.  This is what I have been waiting for."
The economic downturn of 2006 that began a series of dips in the economy, and tight budgets often guided organizations away from investing in Wisner's offerings.  She moved back to Michigan. While opportunities slowed to a trickle, still, many times as the only staff employee, she hung on.
In 2008, both Conscious Community Inc., a community-based 501(c)3, and Conscious Company Inc., a for-profit corporation, were formed to better communicate with and serve individuals and organizations, which have very different perspectives and modus operandi.
She moved to NE Indiana in 2011.  Shortly after that in 2012, Wisner experienced four major joint injuries at one time and was unable to work a regular or full schedule for over four years.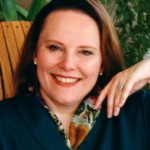 "I couldn't quit," she asserts.  "This is a significant offering to mankind.  Today, more than ever, it is needed."
Gayle talked and served with many people throughout her new community, on several  committees, during the time she was laid up.
In 2015, together, with a small group of like-minded individuals, The Grassroots Initiative to Break Poverty was born.  The Initiative involves major change in how poverty is approached, focusing away from symptomatic, reactive activities to the conviction that the CAUSES of poverty within individuals must be addressed vigorously.  Local direction, funding and hosting; community recommendations of participants who want to change their lives, trained befrienders who walk through the life-changing journey with each individual, and local businesses giving special consideration in hiring for graduates are all essential parts of the effort.  The curriculum and tracking at the core of the Initiative is the Living Consciously program.
The Grassroots Initiative is catching on, as citizen groups within towns become determined to take responsibility to find solutions to poverty – neighbor to neighbor.
In 2017, as businesses struggle realize their true economic potential, hampered by high levels of disaffected and non-engaged employees, Gayle is renewing her efforts within the private sector.
She is convinced, through 22 years of experience, that this program has an amazing ability to awaken individuals to their true potential.  Not only does it cause a shift in the way they live and work – by their own conscious choice — but the change is sustainable.  "This is not a course that is taught.  A facilitator simply guides people through the lessons and the rest happens quite naturally as they discover the potential within themselves." She has seen its impact on participants of all ages, in all levels of organizations from the head to the receptionist, in families,  human service programs, welfare-to-work and adjudicated programs.
"We all celebrate when anyone feels better about themselves, regains balance, establishes constructive choices and their efforts show up as success in all areas of their lives," says Gayle.  "But when a student who has been expelled from school for a lifetime of misbehavior which no one could change, or a person who has never been able to keep a job, or an incarcerated adult, suddenly transforms into a person who wants to make right and do good with their life, well to me, that is worth every effort we can make."
She has wonderful stories to tell, but "in the end, every person's life is a precious story, especially when they come to understand that they have something unique to contribute and how to make that contribution successfully."
She, like most everyone she meets, has had many challenging experiences in her life. She knows firsthand the power of the gifts of Living Consciously in practice and has the ability to be with any person from any walk of Life and say "I know a solution.  May I share it?"