Con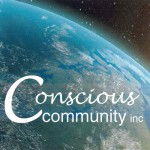 scious Community Inc. was created in 2008 as a community-based nonprofit 501(c)3.  We are dedicated to making a difference in quality of life – one person at a time.
To accomplish this in real life, we needed to offer a lot more than "nice."  Something greater than just wishes and inspirational quotes.  We offer a solid "how to" make a better life.  As that has started to take hold, we're also discovering that people are stepping forward wherever they are and created oases of hope and new ways of living and cooperating together.  And we are all about encouraging this.
The solid "how to".  To create positive change that is sustainable, we needed an easy, consistent and repeatable process, with statistically trackable results.  It needed to be grounded in simple, basic principles, that have been proven across time and are as genuine and effective in today's world.  It also needed to address the entire person holistically – not just the intellect and the body.
We wanted Truth that is always true. A very tall order.
Please see:  Love over fear
We chose the Living Consciously® system because it was, and still re
mains, the only truly causal, holistic curricula – with detailed, internal statistical tracking –  available nationally and internationally.  To this day, we have found nothing to rival it, in purity, balance and power.
Living Consciously just plain works, consistently, repeatedly – with people from all cultures, races, ages, socio-economics, religions, education;  from mainstream to high-risk populations, including in niche problem areas, such as poverty, which also often includes issues of substance abuse, homelessness, criminality.
The Living Consciously process works powerfully and the results are sustainable.
It is customizable and flexible for groups or individuals. Available now in an American English Version / American Edition, we are planning additional language versions in standard editions as the requests for them increase.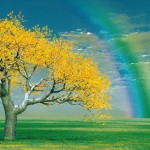 But, again, the change comes one person at a time – with a raise in clarity and consciousness, with new power to move forward, actively constructive.  For more about: Why LC works and Testimonials (links)
That is why our premier product is the Living Consciously Personal Edition. It is offered so each person can decide to make a better life for him or herself – and have the tools to DO IT. RIGHT NOW! No waiting on anyone else for any reason. And there is another reason…
Creating Conscious Communities.  A conscious community can begin with as few as two!  These tiny beginnings can grow, merge and potentially expand to re-create our world.
We, the people, one at a time, make up the entire world!
We make up the families, organizations, churches, schools, communities, governments,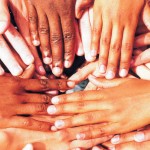 movements, markets and nations. We build them, change them, dissolve them or continue them. It is the collection of our choices made everyday – consciously or UNconsciously –that does it. Consciously gives much better results, hence, the movement toward Living Consciously.
Our mission is expanding toward creating small communities into a sustainable civilization of love, justice, abundance and peace worldwide.
The primary choice that is creating this is the Choice for Love, over fear.  To accomplish this, UNconstructive choices must be unmasked and replaced with constructive choices consciously. Then, the UNconstrucive symptoms build on those similar choices can be dissolved.
To learn more about how this works, please click:  Love over fear   Changing the Paradigm   Why Causal & Holistic   The Highest Power
Check out how others are becoming steady lights, creating and expanding meaningful to powerful results.  They are connecting and applying our simple process – taking on problems large and small.  They are creating solutions together – that are consciously constructive and sustainable.  See Re-Creating Community
Please join us in these conscious acts of constructive, positive and practical inclusion. This Inclusion transcends diversity and raises our spirits in wholesome, energizing connection, that can make all noble, worthy things possible.