OUR NEW WEBSITE IS UNDER DEVELOPMENT!!! THANK YOU FOR YOUR PATIENCE.  For more information, please contact gwisner@ConsciousCommunityInc.org or 866.849.2615.
Our Calling:  We, at Conscious Community, a community-based nonprofit 501(c)3, are dedicated to making a difference in quality of life – one person at a time.
We, the people, one at a time, make up the entire world!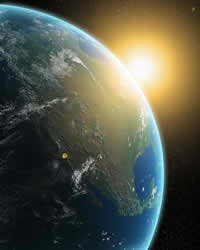 We make up the families, organizations, churches, schools, communities, governments, movements, markets, and nations. We build it, change it, dissolve it, or continue it. It is the collection of our choices made everyday – consciously or UNconsciously –that does it. Consciously gives much better results.
Which leads to the other part of our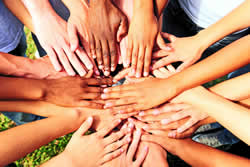 mission: creating a sustainable civilization of love, justice, abundance, and peace worldwide.
Let us begin….
The Grassroots Initiative to Break PovertySM
Imagine a world without poverty – a world where every person is engaged actively as a valuable asset to his or her community.   Imagine financial and other resources flowing from that to provide for a quality life.
Our newest and most powerful offering is The Grassroots Initiative to Break Poverty.  This involves communities taking local responsibility to end poverty in their own communities – neighbor to neighbor.  It involves citizen groups changing the way they think about poverty to allow the conviction that it is imperative to begin removing the CAUSES of poverty, instead of just  treating the symptoms.
People from all walks of life are working together – neighbor to neighbor – leading, funding, hosting, befriending, and participating in the curriculum themselves.
Since 1998, the causal, holistic curricula Living Consciously® have been used to break the causes of poverty with extraordinary success since 1998.  However, those implementations have largely been with mandated participation in government-funded settings.  Thus, a severely secular presentation was expected, though transcended whenever possible, and the support of the community was not engaged.
The Grassroots Initiative to Break Poverty has allowed us to significantly expand our success by openly acknowledging and celebrating the God-based origin and dimensions of the program.  It has also enhanced the results exponentially.  Invitation to Churches
Please see:  Grassroots Initiatives ; the Grassroots Initiative to Break Poverty ;  Invitations to Churches;  GIBP Results and Testimonials
Living Consciously seminars are also available, customized to the needs of your groups. For more info:  Your Seminar Groups   For an even broader range, see also:  Where LC Is Used