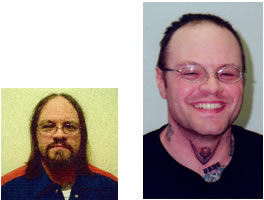 Living Consciously® provides the key to removing the cause of criminality by removing the ability to see any other person as a potential victim. They cannot do the crime if they can no longer accept that it is OK to victimize another person.
The journey to this monumental and essential change begins gently, but firmly, through a practical, simple look at how to take helpful , sure control of one's own life – how to build a quality life that can be protected. This passage heals, reestablishes their humanity, and the courage to be empathetic.
The realization of the Highest Common Denominator – the LIFE within each of us – establishes an ever-present link with every other person. Exploration of the essence and reality of that truth changes their conscious relationship with others. This transition has been successful in about 95% of the people, reentering society from prison, who have experienced Living Consciously.
For information on the use of Living Consciously within programming at governmental and human service agencies, please go to Adults At-Risk / Prisoner Reentry.
The photos above were taken about six weeks apart, before the Living Consciously seminar and two weeks after the seminar.